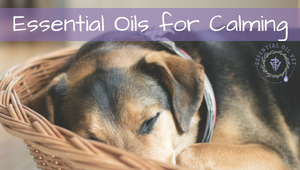 Essential Oils for Calming – Webinar
Stress plays a major role in our lives and the lives of our animals every single day. Learn about the top oils for calming and which oils are best in different situations from Dr. Janet Roark, the Essential Oil Vet. Whether you have a dog that is afraid of fireworks or thunderstorms, or a cat that doesn't get along with other, or a horse that is distracted at horse shows or during training, this is the webinar for you!
Enroll Now
By enrolling in one of Dr. Roark's pre-recorded webinars, you will have full access to the video with no expiration date. Please do not share the webinar with others but direct them here to purchase their own copy.