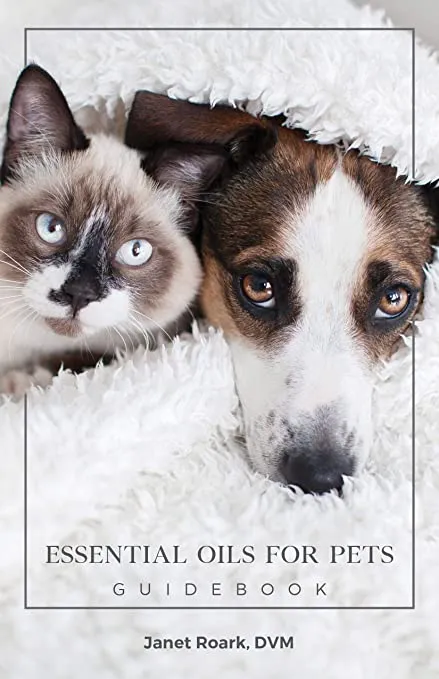 Essential Oils for Pets Guidebook – Ebook or Paperback
The Essential Oils for Pets Guidebook by Dr. Janet Roark is a must have for anyone using Essential Oils with their Pets. Dr. Roark explains the do's and don't to help you use oils safely and effectively with your cats and dogs. You will find yourself referencing your guidebook again and again for information about specific oils and over 100 Essential Oil recipes and diffuser blends.
E-book and paperback versions available. View details below.
Over 100 pet safe diffuser blends and Essential Oil recipes
Safe practices when using essential oils with your pets
An easy to use dilution guide
System support essential oils for pets
Specific conditions for dogs and cats